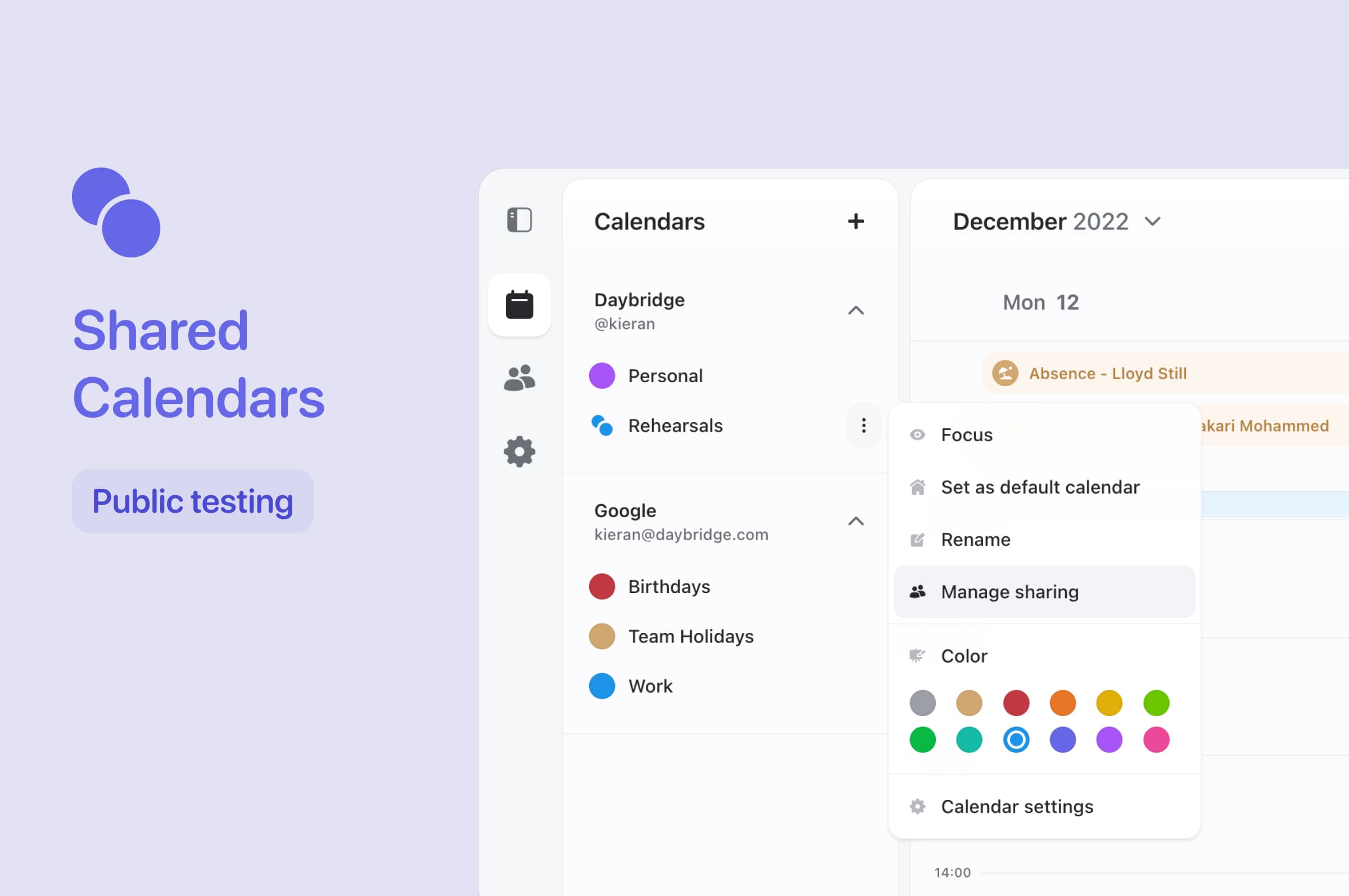 We're super excited to be launching the first version of Shared Calendars. Stay in sync with your friends and family by bringing everyone together in a shared space. Initially we're releasing this on web only, with mobile coming in the new year.
Bug Fixes and Improvements
We've enabled support for notifications in desktop Safari
We fixed an issue on iOS and Android where changing the start time on an event wouldn't change the end time.
We fixed a bug where some people couldn't log in on Firefox.