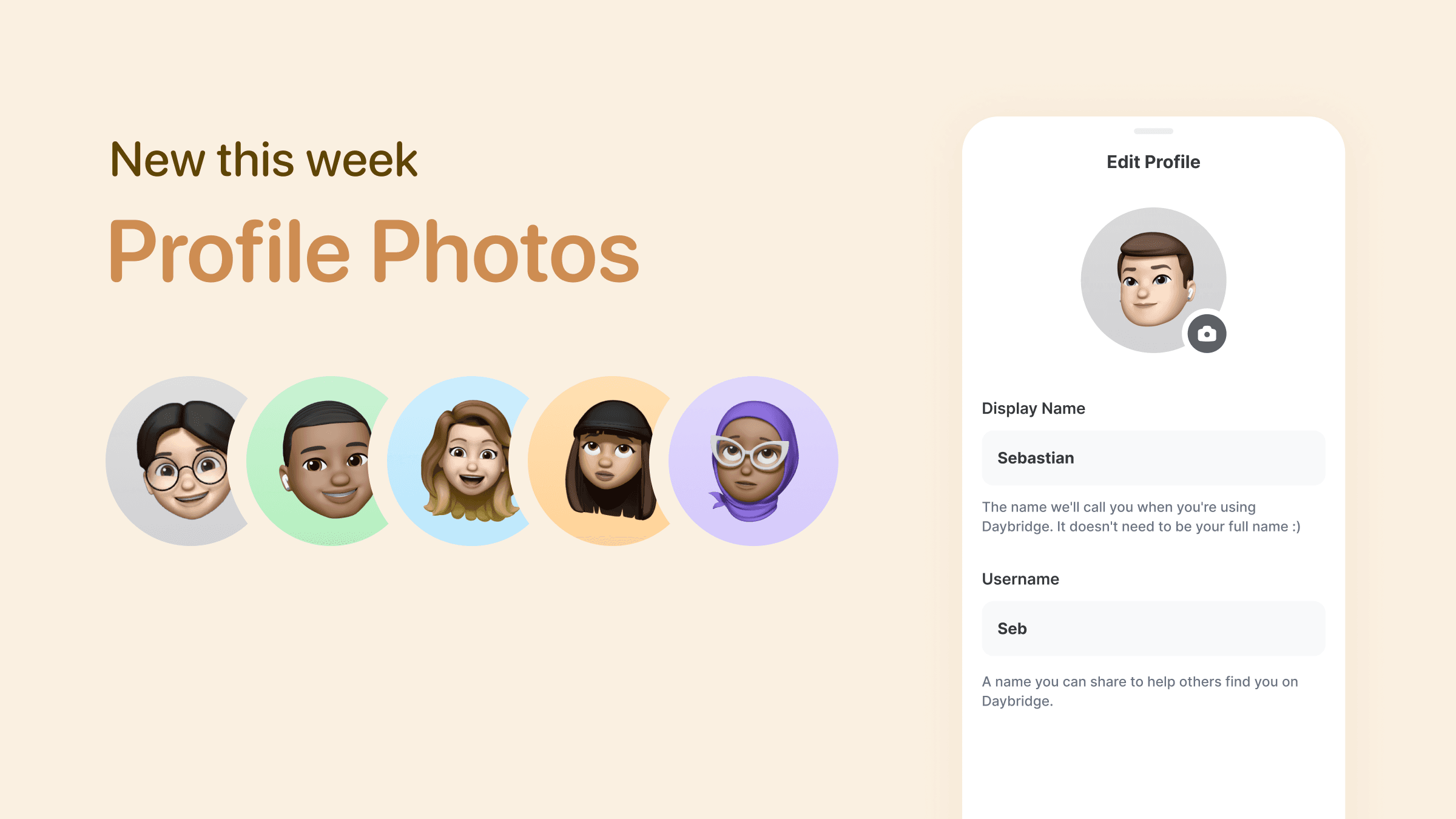 Set and crop a profile photo in Daybridge on Web, with iOS and Android hitting the App Stores next week.
Bug Fixes and Improvements
On iOS and Android, we fixed an issue where you couldn't change your username between uppercase and lowercase letters.
On iOS, we've fixed several bugs causing the app to crash.