October 25, 2021
Introducing Connected Calendars
One of the features our testers are asking for most is the ability to view multiple calendars within Daybridge. They tell us they'd like to see everything in one place to properly understand their availability.
This is especially important for things like work calendars, we often don't get to choose. Beyond work, people subscribe to other calendars for things like sports fixtures, prayer schedules, and other community events.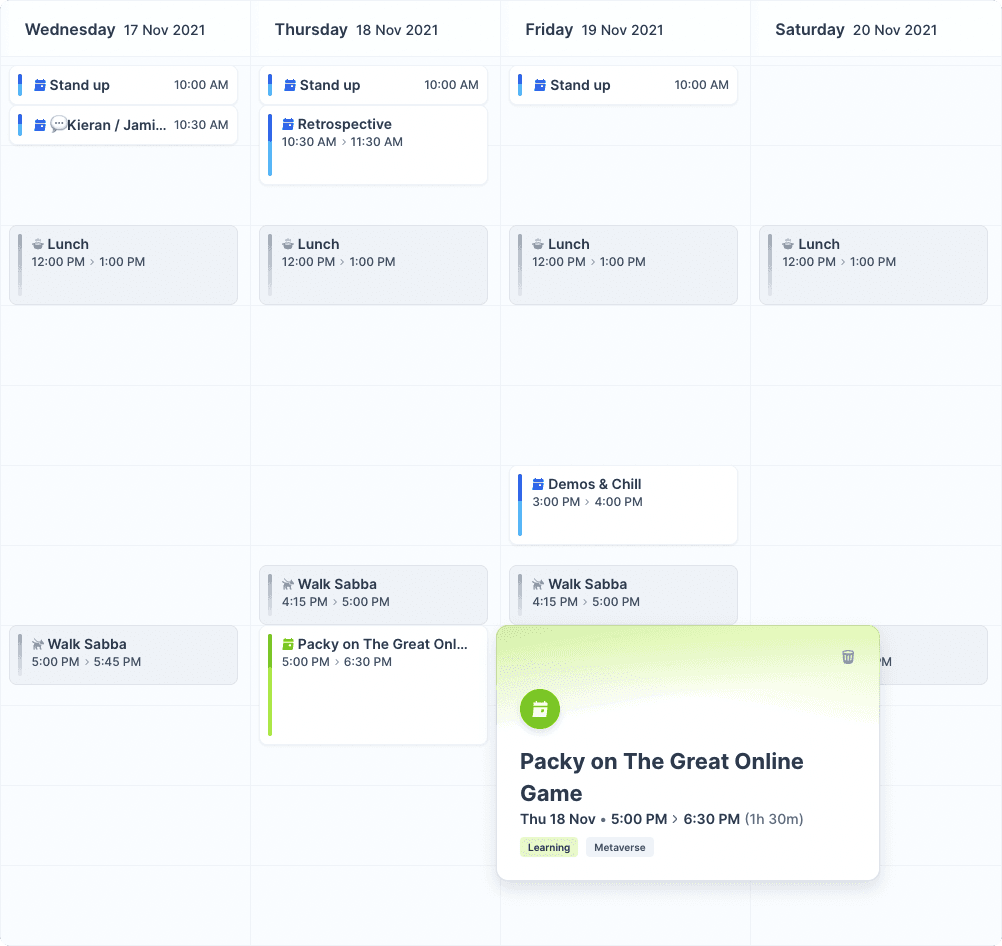 Here's my calendar with personal entries, work calls from Google Calendar, and events from an online course I'm part of.
Today we're releasing a first version of Connected Calendars, which let you see entries from other calendars within Daybridge. Just head to your Daybridge Settings, copy and paste the calendar's feed URL, give it a name, and choose how Daybridge should categorise its entries. Not sure where to find your calendar's iCal URL? We put together a quick guide.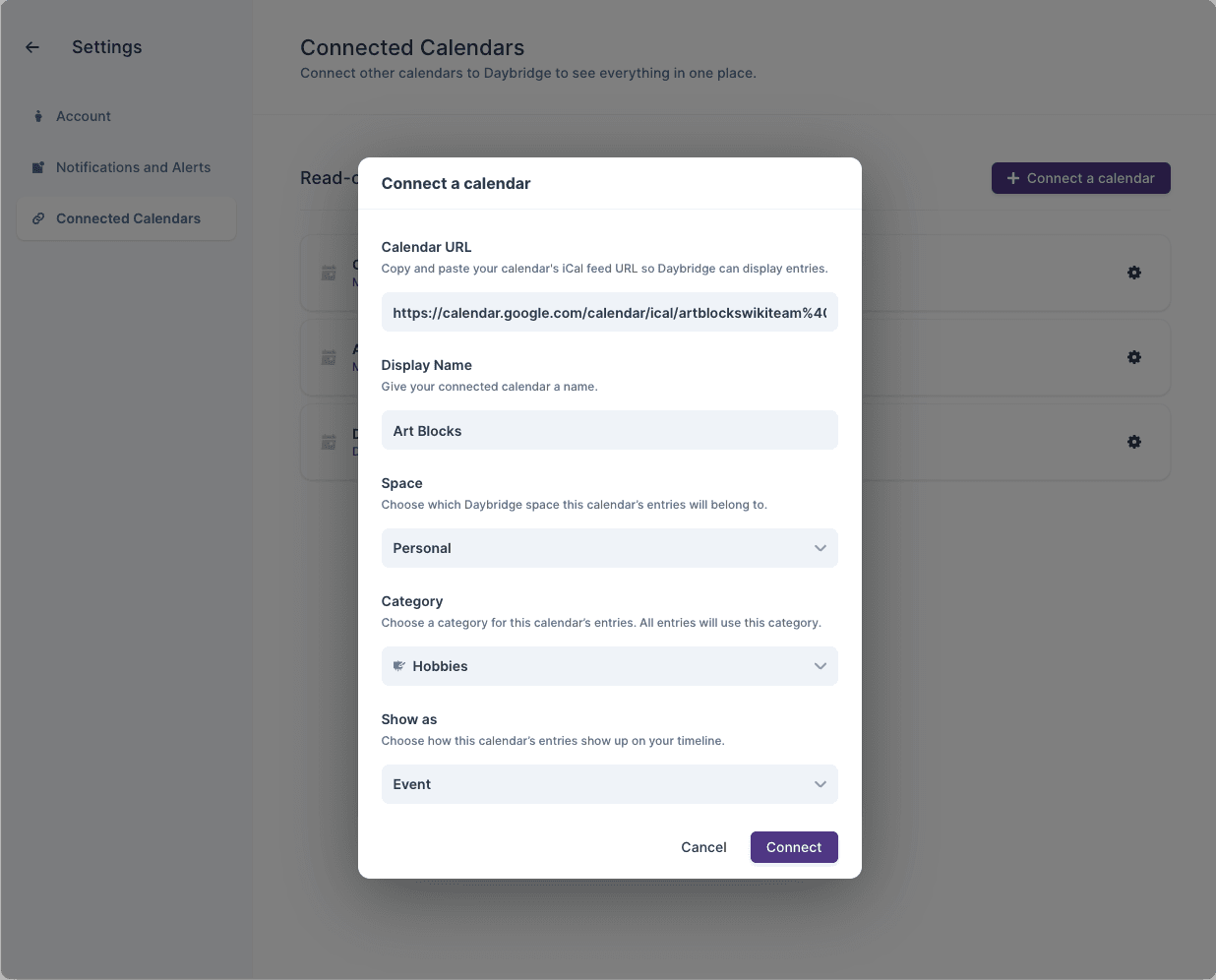 For now, you won't be able to edit entries from other calendars through Daybridge, but we'll introduce the ability to update Connected Calendars within Daybridge in the future.
Calendar feeds will either need to be public, or use what some calendar providers call a 'secret address', which is a URL only available to you. This can usually be found in your calendar's settings.
Give it a go and let us know what you think in the Community Slack or on Twitter.
If you're yet to sign up to Daybridge, you can join the waitlist at Daybridge.com.