October 15, 2021
Development Update: Entry locations and a speedier desktop app
Happy Friday! Here's what we've been up to this week.
A faster web app, with added entry locations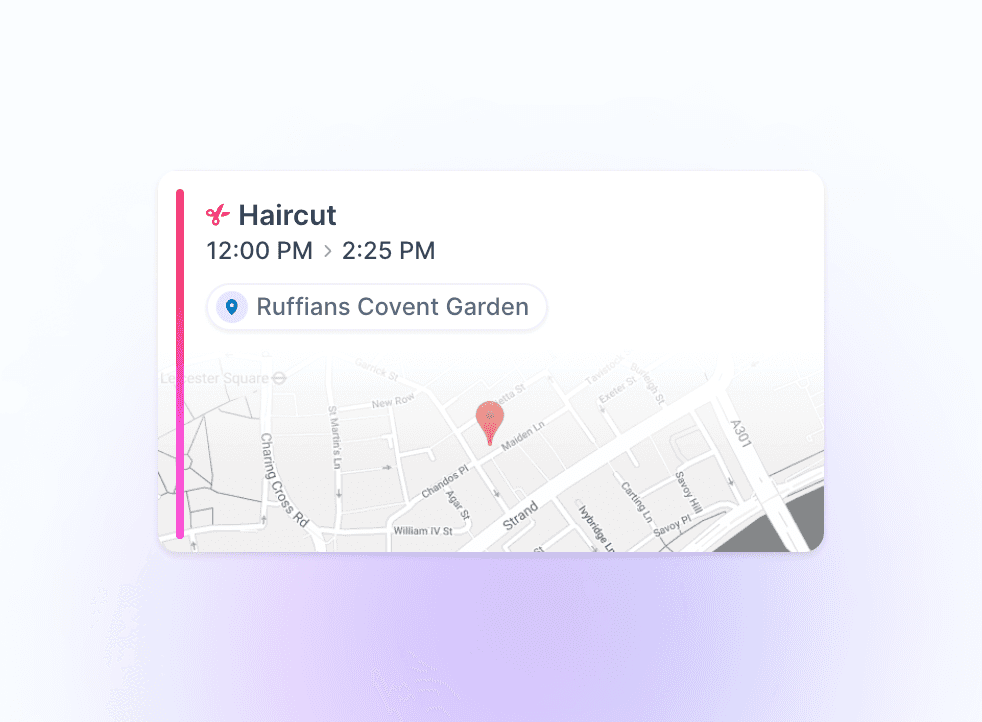 Kieran refactored our desktop web app to be much snappier and more performant. He also added location data and maps to longer entries, and refined how overlapping entries are handled.
Connected calendars are coming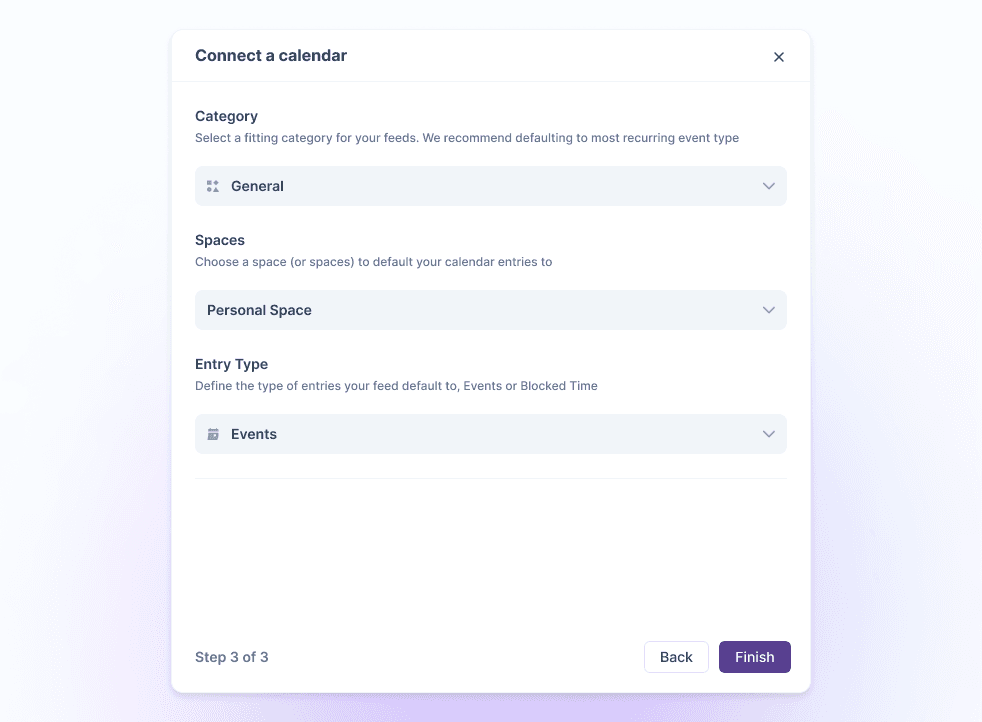 For the past few weeks we've been testing read-only connected calendars, subscribing to our work Google calendars via a URL.
This week Sulley started designing the flow to connect, edit, and remove other calendars. Lloyd has been updating our data model for entries and our APIs to better prepare for future additions as well as external feeds.
Mobile app are almost ready for beta testing
On mobile, we improved error handling, and made sure users know when they're on an outdated version of the app. If all goes well, current Daybridge testers will be able to install mobile Betas in the next week or so.