October 8, 2021
Development Update: Entry Details and Calmer Clashes
Hey everyone, here's a quick update on what we've been doing this week.
Clearer entries on web, with calmer clashes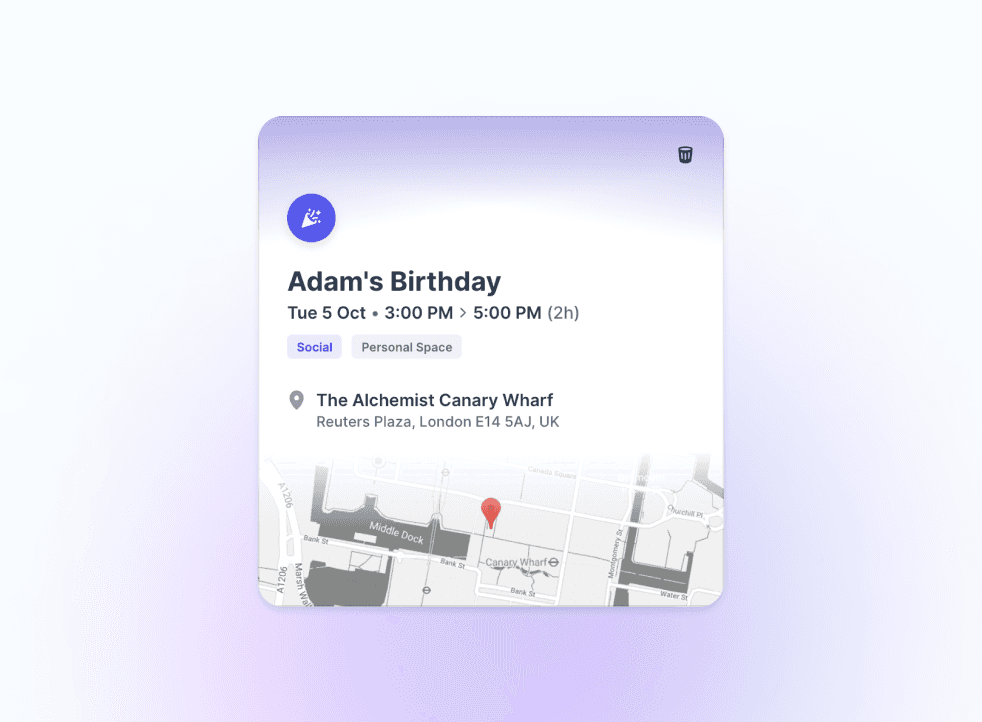 Kieran updated the styling of entries on web to be consistent with mobile, categories are now clearer, and there is room to grow as we add more details in future.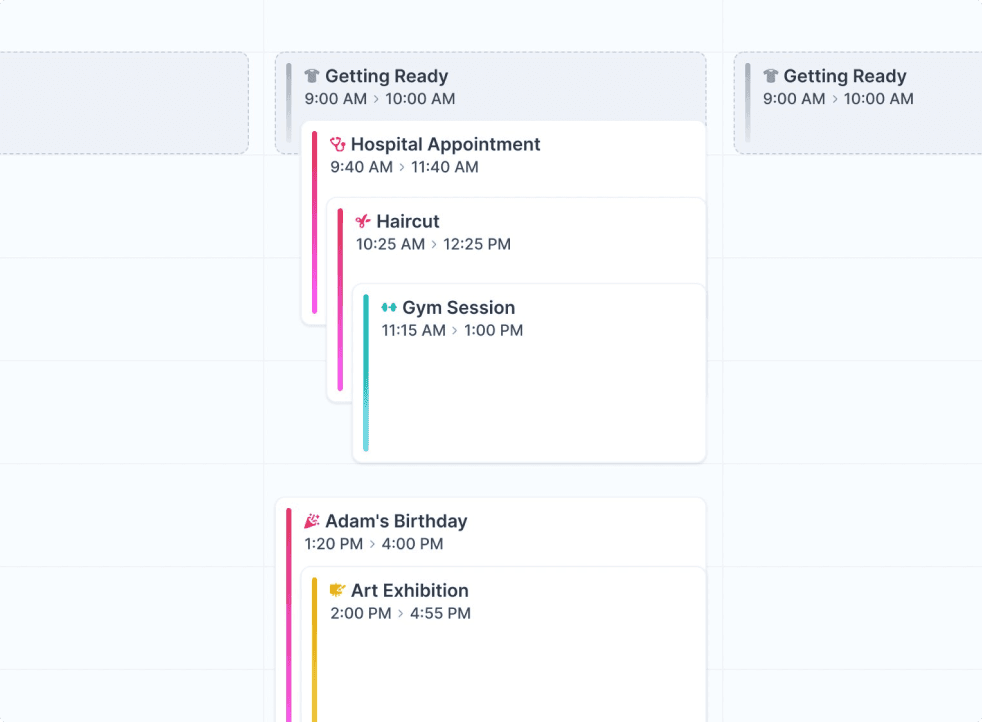 We also made improvements to how overlapping entries are displayed. This should make it much easier to spot clashes, and make sure you can still click and drag overlapping entries around.
Being double booked is a pain, but at least it can look good.
All day entires on mobile, and viewing more details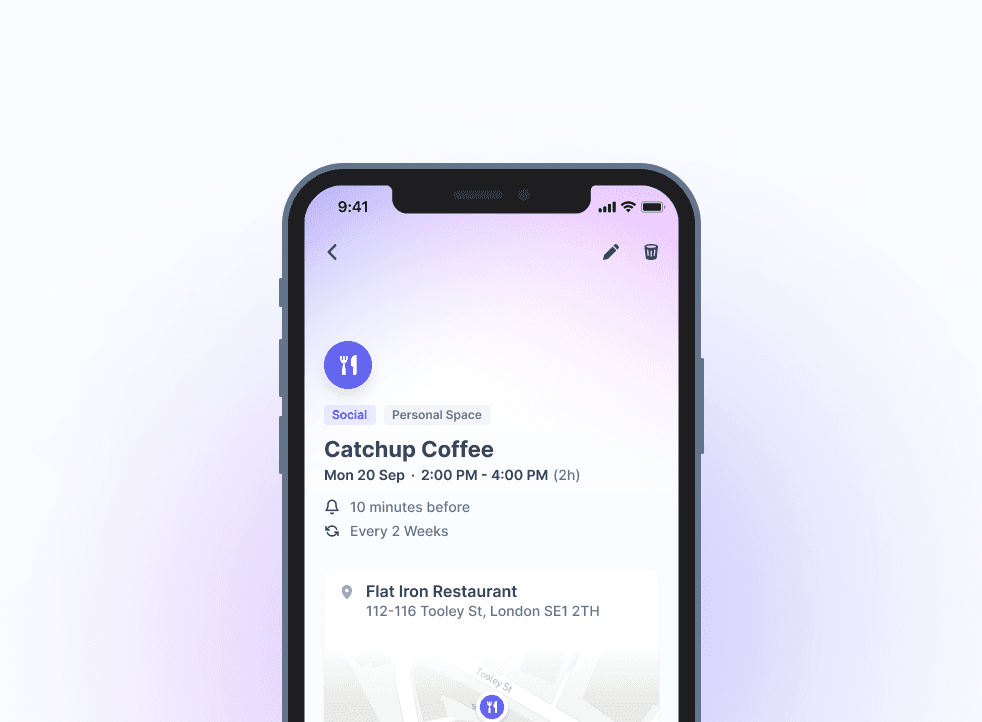 Paul and Seb have been finishing a first version of entry details, while Lloyd updates our backend systems to support things like entry descriptions, and plain text locations.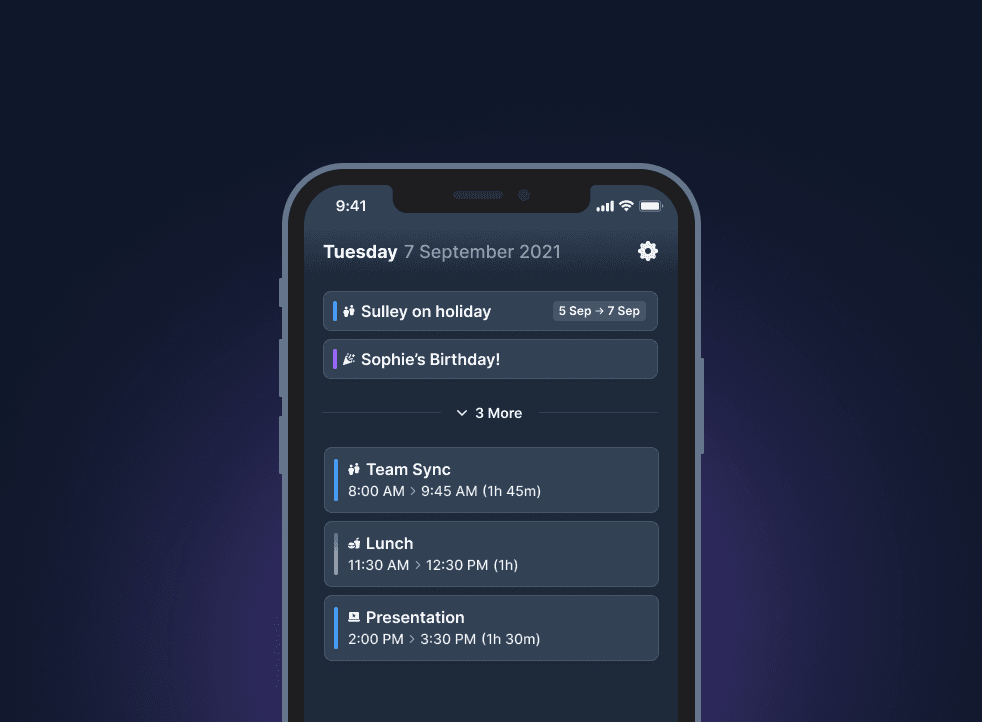 Sulley has been exploring how all-day entries and multi-day entries should work on Mobile. Here's a peek of current progress.
What's next
Starting next week, we're going to start sending out invites to more testers! Whilst Daybridge is still a Beta, and there's lots more to do, we think the product is ready for more people, and more feedback. If you haven't signed up for the beta yet, you can do so at the top of Daybridge.com.
As ever, if you have feedback, ideas, or questions - let us know in the Community Slack or on Twitter.