November 12, 2021
Development Update: Enhanced Entry Creation
Entry creation has been upgraded, thanks to your feedback! Here are some of the main changes:
You can now change an entry's activity before saving it
You can update start and end times with fewer clicks
You can decide which days of the week an entry repeats on (perfect for things that only occur on weekdays)
You can add your own locations to entries, even if they don't show up in the search suggestions.
You can more easily create entries with just your keyboard
Next up, we're going to add the ability to edit entries, then add support for all-day entries and entry descriptions. Mobile entry creation is also in progress, we'll share an update on that soon!
Let us know what you think in the Community Slack, or on Twitter.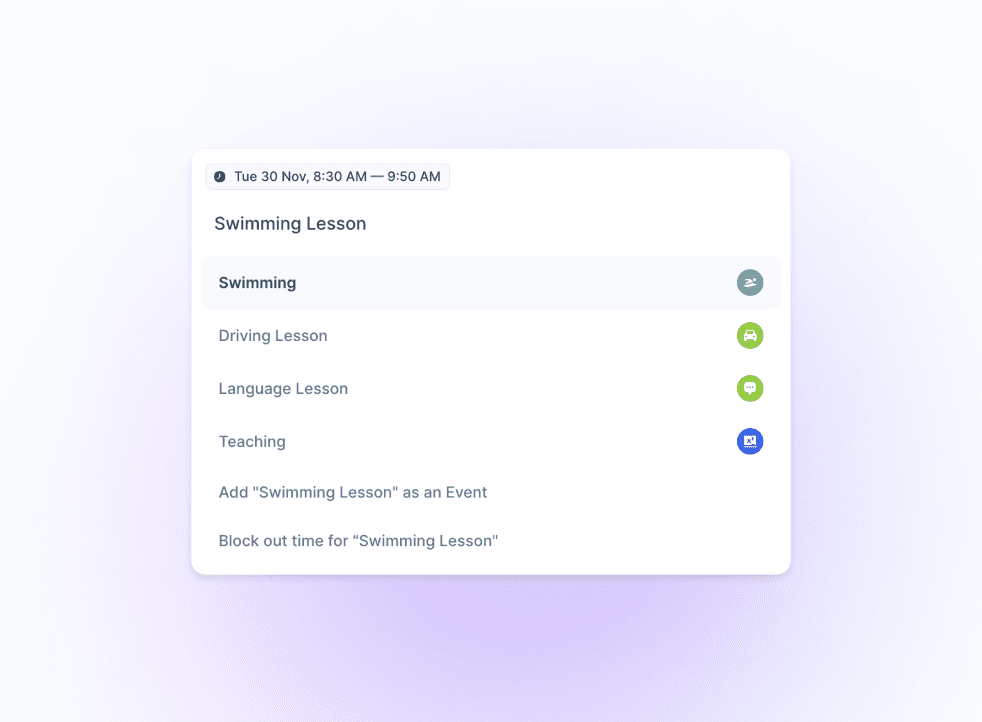 Can't find a suggested activity that fits? Create an Event or block time without an extra step.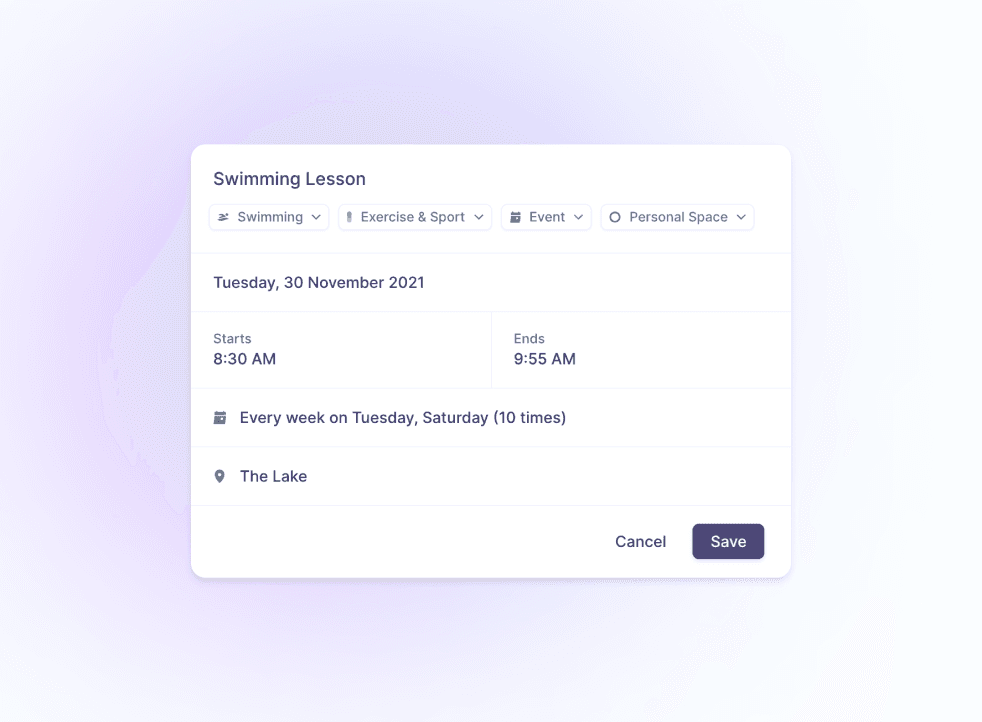 Update your entry's Activity, Category, and how it should display all in one place.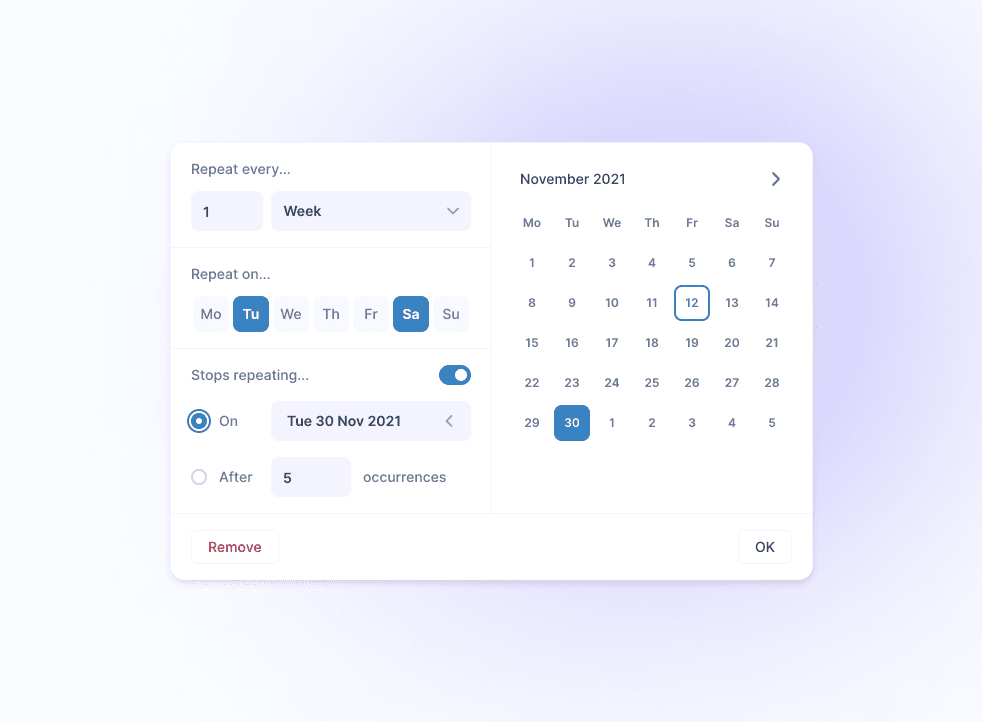 Decide which days of the week your entry will repeat, and when it should stop repeating.