March 1, 2022
Development Update: All day items and flexible calendar display options
We've been working hard the last few weeks to prepare our systems for some big upcoming changes. Over the next few months we plan to add deeper Google Calendar support, more flexible calendar view options, and finally remove the waitlist (after inviting everyone currently waiting).
This week we rolled out an updated version of the desktop web app, with the following changes:
Item creation is now more flexible
You can now add 'All Day' items, as well as items that last longer than 24 hours.
You can flexibly select an icon for your items, instead of having to choose from a rigid list of named activities.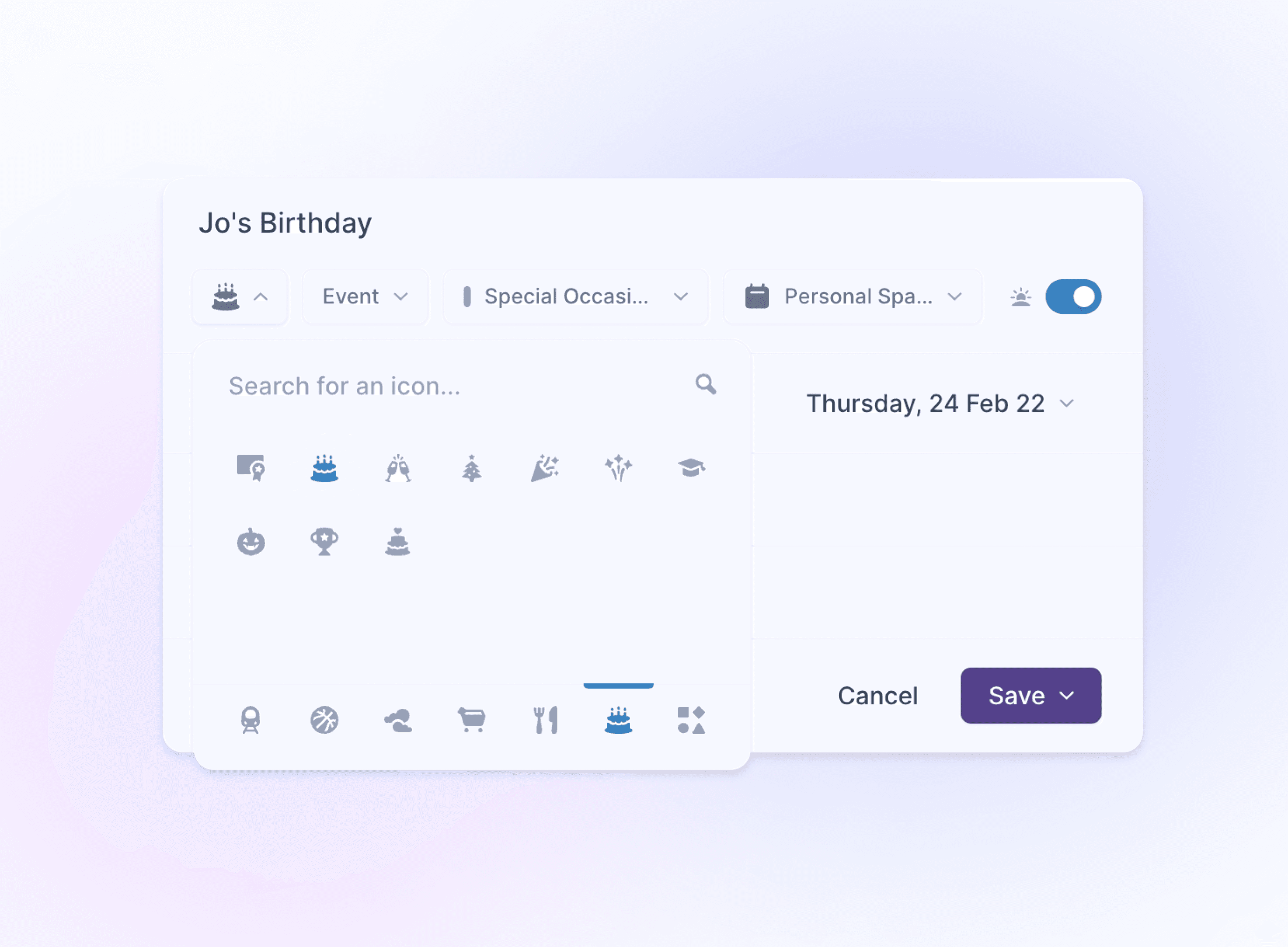 You can choose which calendars are shown, as well as how big items are
You can show and hide individual calendars, from a new left-hand sidebar
You can choose between three item sizes, from large and relaxed to small and compact.
Items will load much faster, and the app should feel snappier in general, with lots of UX polish.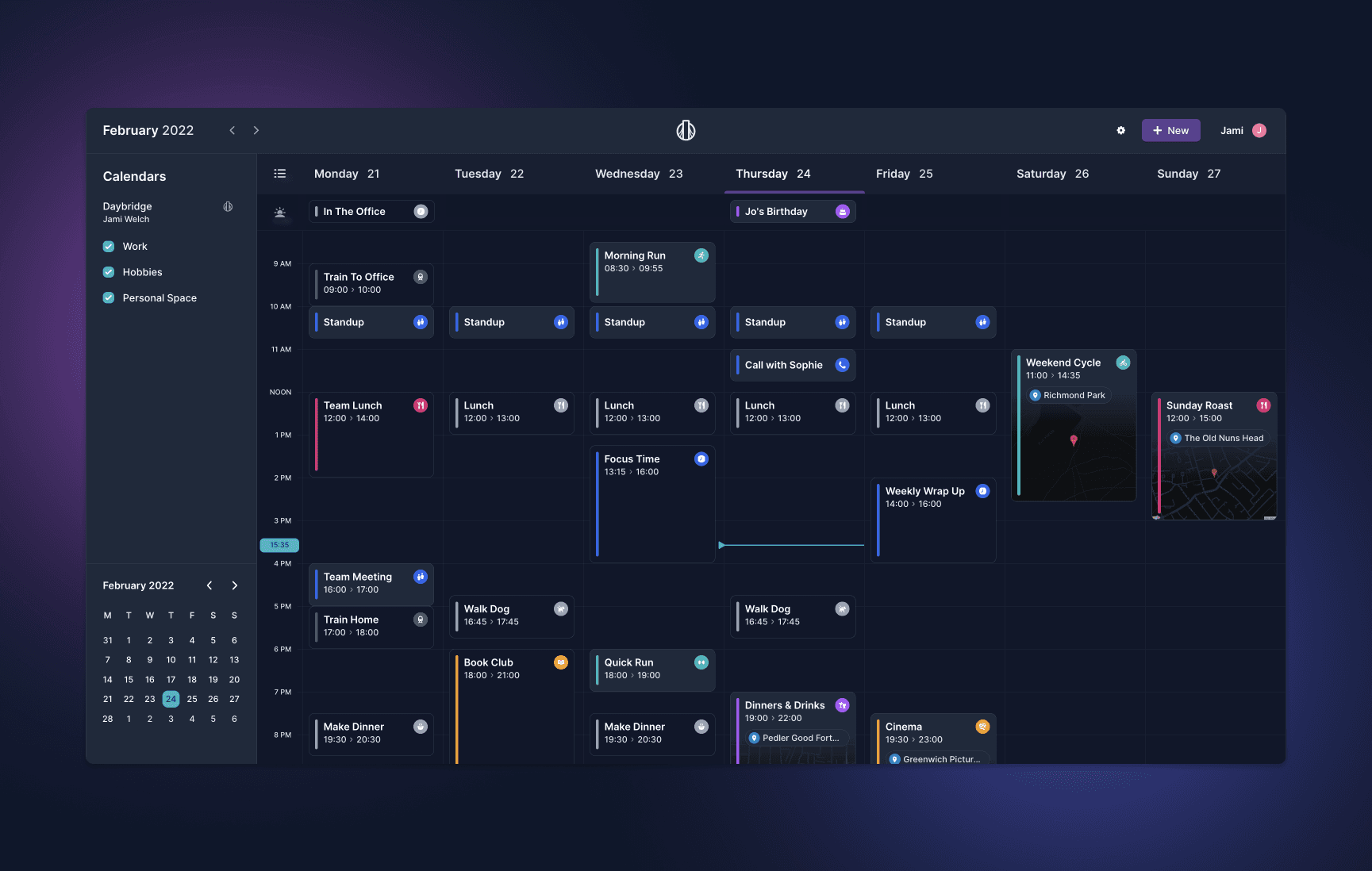 A few things are missing from this update, but we're adding them right back
The mobile apps won't work until we've released updated versions. They should be live within a days.
External feed subscriptions won't work, and their entries won't appear. We'll bring this functionality back after we add proper Google Calendar support, which is fast approaching.
You'll see new Google and Apple sign in options, but they'll only be initially available for people signing up for new accounts.
Let us know what you think, and what you'd like to see next in the Community Slack or on Twitter!